Haitian Independence Day
Fête nationale d'Haïti
Haiti's was officially declared an independent nation on January 1st 1804, and as a community we have been commemorating this historical event ever since. This celebration takes place on January 1st and throughout the world the Haitian Diaspora gathers welcomes all to festive gatherings. Such moments are sure to include reveling and sharing the traditional and famous "Soup Joumou" (Squash Soup). This event is also an occasion for us to strengthen the vows of unity that led us to become the New World's First Black Independent Republic.
Haiti fut declare une nation indépendance le 1er Janvier 1804, et depuis, notre regroupement commémore cet événement historique Les célébrations offriront certainment l'occasion de déguster et de partager la traditionnelle et célèbre soupe au giroumou. Cet événement nous porte à raffermir ce principe d'unité qui nous mena à devenir la première république noire indépendante du Nouveau Monde.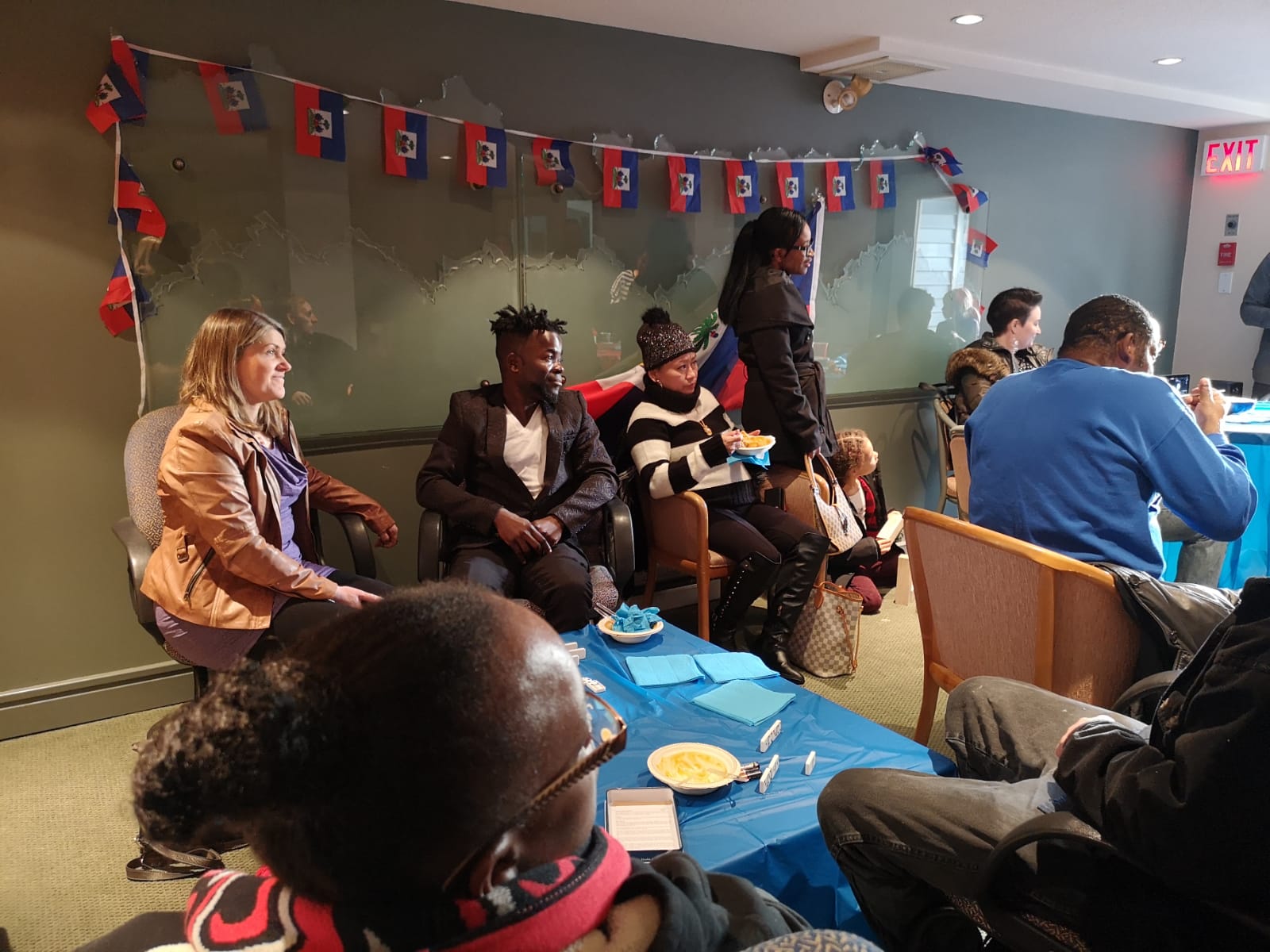 Haitian Flag Day
Fête du drapeau haïtien
L'Union fait la Force, with Unity there is Strength. This guiding principle has been the cornerstone of Haitian beliefs, dating back to the creation of the National Flag. During the Congress of Arcahaie in May 1803 military leaders representing divided segments of the society united their forces against the French colonial army. This union, sealed by Jean Jacques Dessalines, a former slave, and Alexandre Petion, a free colored man, paved the way for a victorious revolution that would lead to the only successful slave uprising in the world and eventually the birth of a Nation. At the Congress of Arcahaie, Dessalines ripped the white section out of the Red, White and Blue French flag. The Red and Blue cloths were then sewn together by his goddaughter, Catherine Flon, to form the first Blue and Red flag of the Republic of Haiti.
But more than its leaders, the heart and soul of Haiti are, as aptly described by Professor Laurent Dubois, "the culture of these masses, forged in bondage – the Kreyol language, the Vodou religion, the focus on community, dignity and self-sufficiency – that ultimately enabled them to destroy slavery and produce something new in its place".
Haitians around the world celebrate National Flag Day, expressing their national pride, honoring the forefathers of the Nation, and replenishing their resolve for Haiti's future in the face of their ancestors' tremendous and unique accomplishment. (Source)
CARIBBEAN DAYS FESTIVAL in NORTH VANCOUVER
Summer (July)
Participation of the Haitian association to the annual parade.Come dance at the carnival with us!
Participation de l'association Haitian lors de la parade annuel. Venez danser avec nous!
Haitian Hangout / Rencontre sociale Haitienne
Once a month we are meeting within the local Haitian community for food, music, games and fun time. Come join the haitian good vibes!